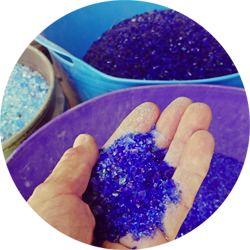 GLASS
Clean, dry and unbroken bottles
Please remove lids, caps, and plastic rings
Labels can stay on
Only blue glass should be separated; all other colors can go together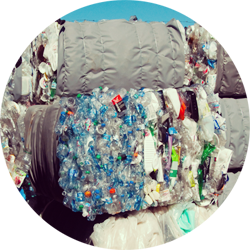 PLASTIC
We accept plastics #1, #2 and #5. They can be collected together (no sorting necessary!)
Clean plastic only! No food or residue
No need to remove plastic rings
If you can easily remove labels, please do so, but it's not required.
Please flatten as much as possible – plastic takes up alot of space!
STEEL
Most commonly includes "tin" cans (NOTE: also includes aluminum foil & aluminum cat food cans)
If possible, please flatten to help us save space. You can flatten cans by using a can opener on the bottom round section and removing it
You can use a magnet to check if a metal can is aluminum or steel — if it is attracted to the magnet, it is most likely steel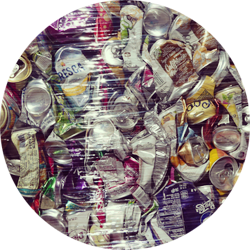 ALUMINUM
Aluminum beverage cans only. Please sort aluminum foil, cat food cans and pie plates with your steel cans.
Clean and dry cans
Crushed if possible (saves storage space)
CARDBOARD
Must be corrugated (amazon boxes, appliance boxes, etc.) that has two (or more) distinct layers separated by an air gap.
Cereal boxes, beer cases, etc., are NOT classified as cardboard. These are paper products and cannot be recycled with cardboard
Cardboard should be folded and cut so it stacks flat and is smaller than a four-foot square