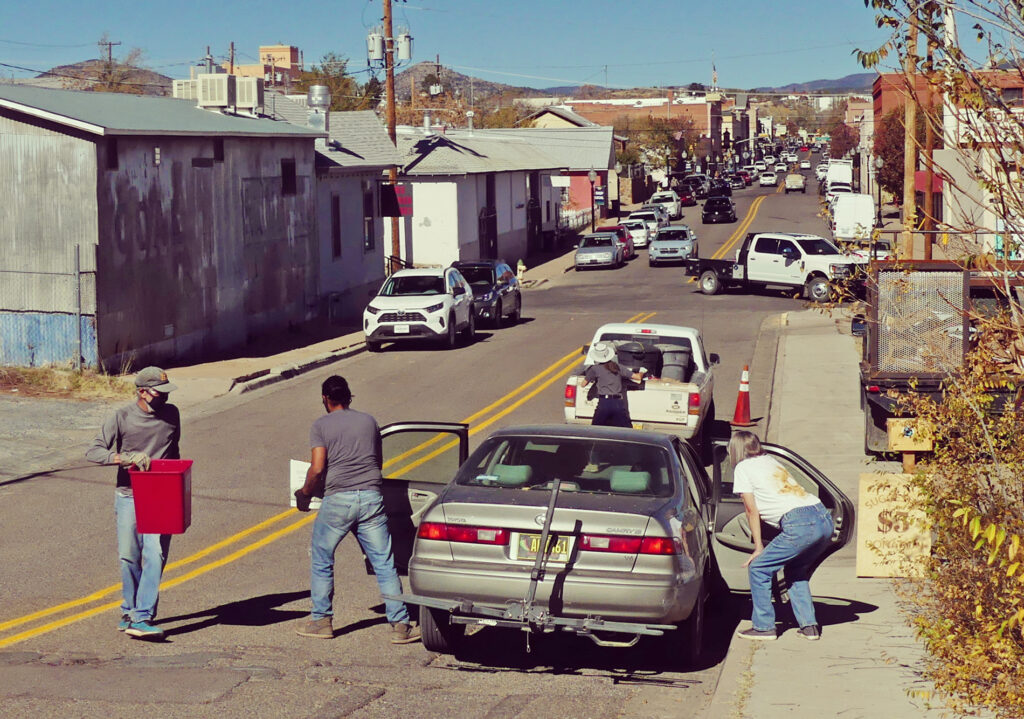 Silver City Recycles is a nonprofit benefit corporation dedicated to reduce waste and promoting community involvement in Grant County, New Mexico. Our priorities include:
Reducing waste deposited in landfills
Researching resource conservation
Educating the public about ways to reduce consumer waste
Increasing the demand for recycled products
Innovating through the reuse and repurposing of waste materials
Promoting networking between different recycling-based businesses
Incubating new recycling-based businesses
The Town of Silver City terminated single-stream recycling in July, 2019, leaving residents with no option but to dispose nearly all their waste in the trash, where it was then buried in the Grant County landfill. A group of Silver City residents took action, aiming to develop ways to recover and find new uses for plastics, paper and glass at a local level. Collaborating with the Town, for-profit enterprises and local organizations, the group raised money to purchase a plastic extrusion machine that uses crushed glass and plastic bottles to create construction materials such as paving bricks.
The groups also partnered with Future Forge to develop a small-scale glass crusher to repurpose glass bottles into a variety of products, including bricks, glass beads and sand.